On Independence day, Min Gi, Min Su, In Shil, and I went rafting on the Nakdong river and then toured around the countryside a bit. In Shil (the daughter of a professional photographer, as it turns out) sent us these photos she took of our trip! Also, some from the rafting company. See the full album below (some of the pictures are very silly...)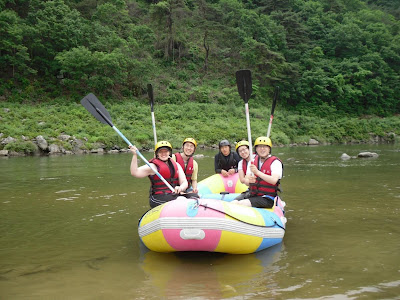 We're all suited up and ready to begin our rafting journey. (Notice that we get the most colorful raft... I was very happy about this).



Sneaking a kiss at a village that has been around for 500 years.


Man, it's going to be hard to say goodbye to my family here... I'm already dreading next week (It's my last full week with all of the students I teach...)