Last Sunday, Se Jin and I bid adieu to Sarah who was off for a day of shopping in the big city and headed over to Gyeongbok Palace. It was incredibly beautiful, so I'll let the numerous pictures speak for themselves: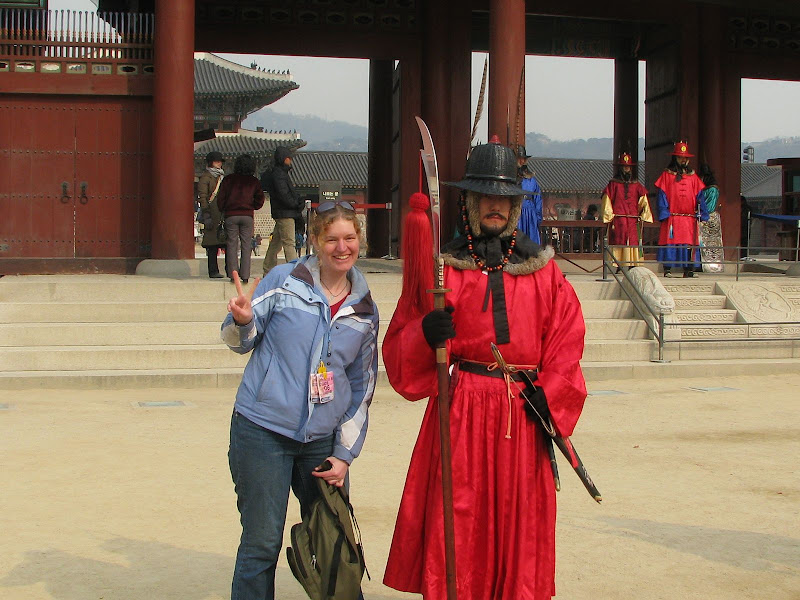 I stepped into history. Notice the new sunglasses!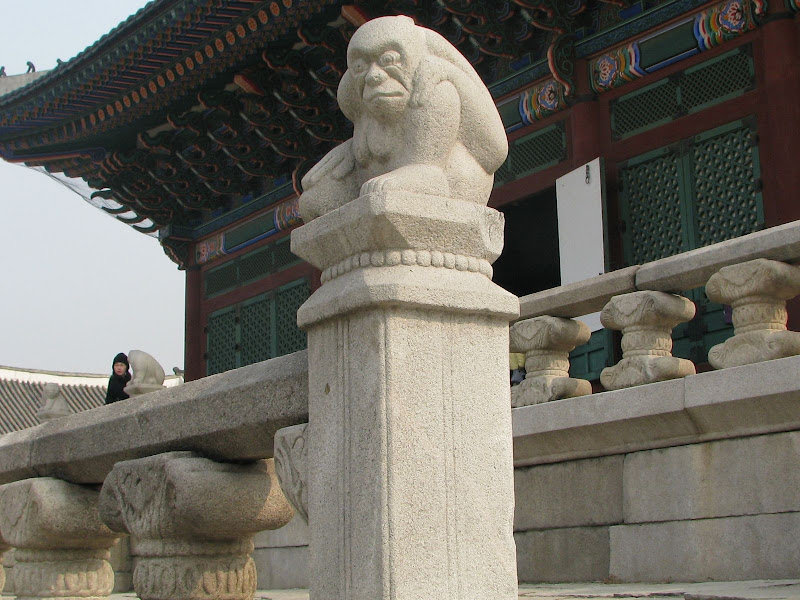 Look at the angry monkey! See how he chides you!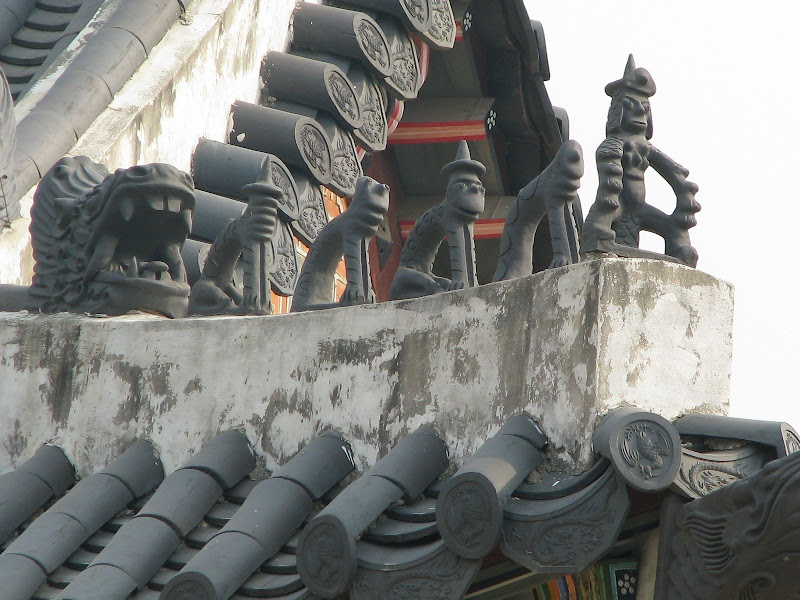 I was obsessed with the statues lining the edges of the rooftops on the palace. They were intricate and each section was a little bit different.
Behind the palace is the National Folk Museum of Korea which had lots of cool stuff to see, but I couldn't take any pictures inside. However, I did catch a bit of this performance outside the museum (observe my brilliant camerawoman skillz and the debut of my husband's video function):
Since
Amanda
was in nearby Insadong with Good Man, we decided to all meet up for lunch before Se Jin and I took the train home to Daegu. Insadong is an artisan district with lots of traditional Korean crafts for sale, neat little teashops and restaurants, and the Ssamzie Market. Amanda said it was the least crowded she's ever seen it, which was great because I felt like it was pretty crowded.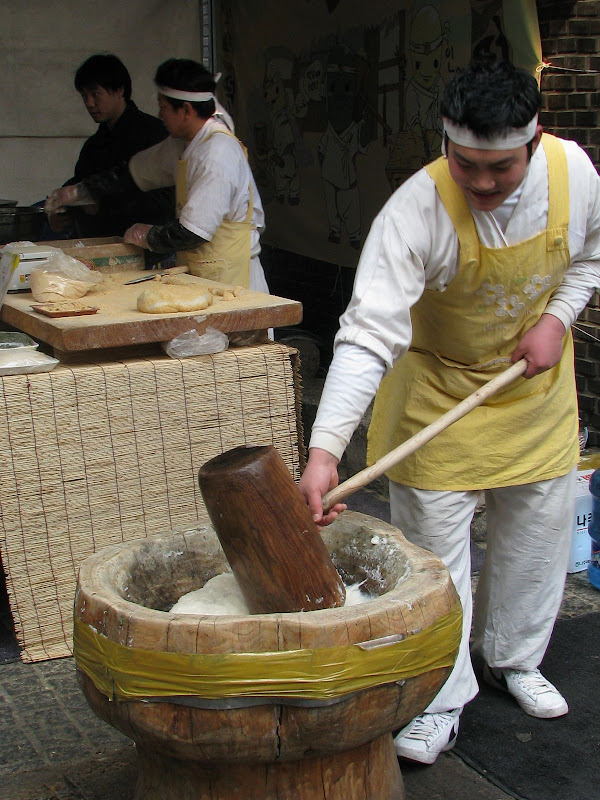 Prepping the ddok!
After Sunday, I was forced to admit that there are some amazing things about Seoul--the culture and sights are exceptional. The subway system isn't that hard to figure out (it's rather well labelled). However, I much prefer my laid back neighborhood in undeveloped Dong Gu.