Just south of Daegu is a mountain called Biseulsan, accessible by city bus 600, known for two things: flowers in the spring and an annual ice sculpture festival. Along with a couple friends I met through the YMCA class (Laura, Kirsty, and Amanda) I ventured out there Sunday in search of ice sculptures. Kirsty has a car, so we went in high style and drove out to the mountain's base.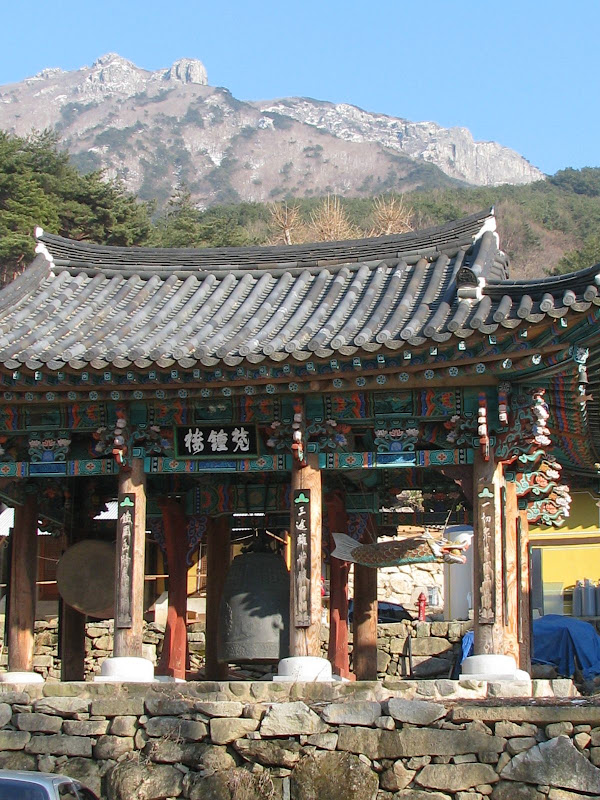 Small temple bell and drum with peak in the background.
Although we never made it to the main ice sculpture festival area because there was a traffic jam (as the adorable English speaking police officer informed us) and we had to return for Kirsty's birthday party that evening, we did see some of the man made ice constructions.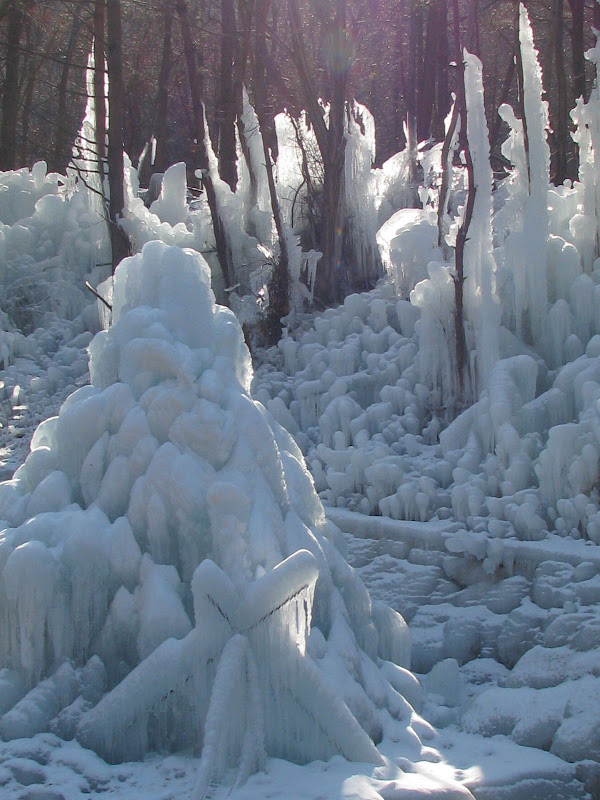 They appeared to use hoses twine and the natural rocks/trees to create these awesome formations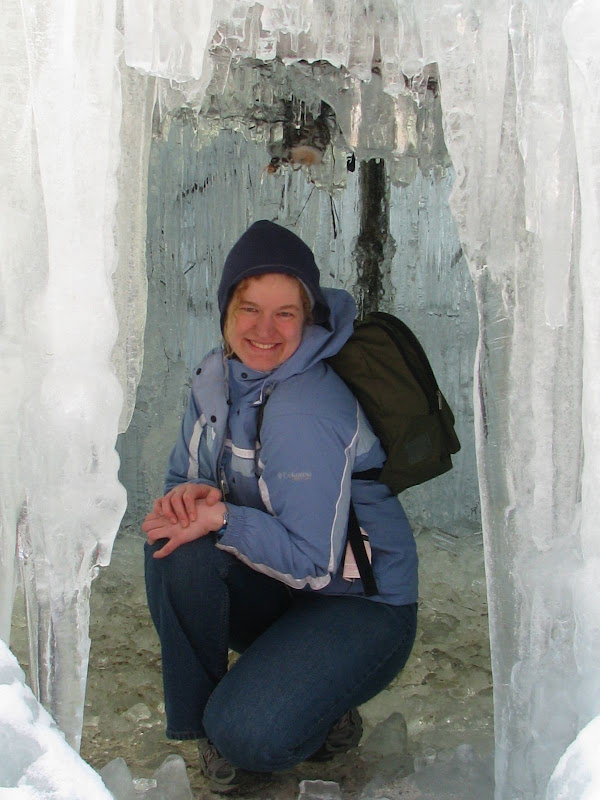 I got to be a Keebler Snow Elf
We did attempt a bit of the hike, but we were sorely unprepared for the snow and rock scrambles. It was actually one of the more fun hikes I've tried in Korea because the scrambles reminded me of Old Rag back home, so I'm kind of sorry I didn't make it to the top. I'll have to get some better hiking shoes and go back out in the springtime.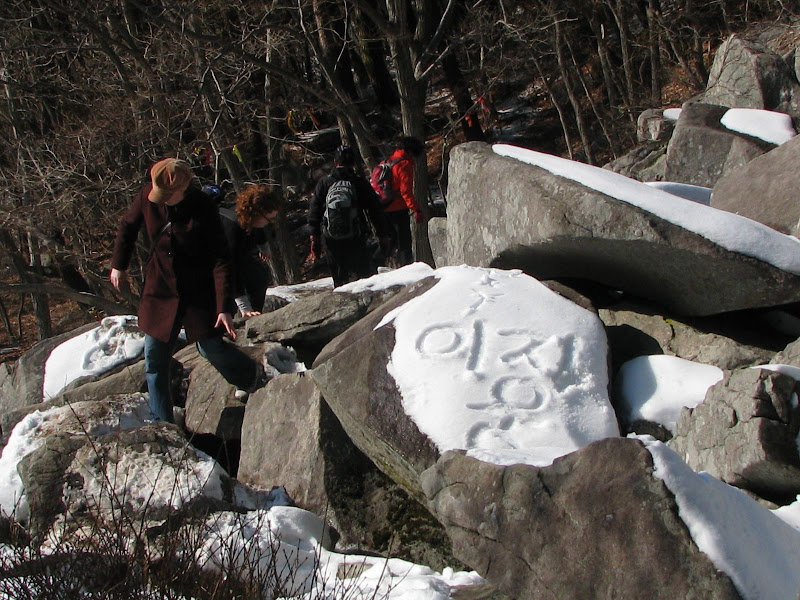 Kirsty and Laura try to negotiate the rocks. Someone carved his (I think) name in the snow...
Every time we passed a group of Koreans, invariably men and women in their 50s and 60s, with all their special gear, they would scold us and tell us how unprepared we were. This included a woman with a baby strapped to her back on her way down.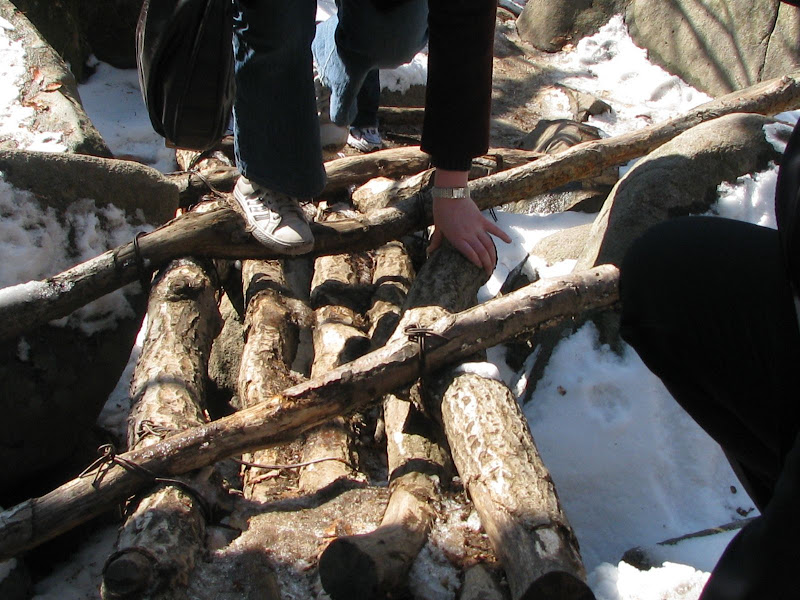 The little wood bridge, just one of many challenging parts of the climb.
We turned back around a little over 1/4 of the way into the hike because of our lack of preparedness and downtown engagement. We stopped for tea and coffee at the little temple gift shop, which was fun because they gave us yummy roasted sweet potatoes. All in all, the weather was awesome, the company even better, the climb challenging, and the day enjoyable. A very successful trip.
And of course, I took lots of pictures that you should go look at: