Last night the teachers of Oedae went out for a dinner party, and in true Korean fashion, all hell broke loose when the soju came out. Well, not really. But we did end up at a noraebang and staying out until three am. It was fantastic. My co-workers are the best people EVER. And shockingly, I was completely fine when I woke up the next day all excited about the final Korean class for the YMCA.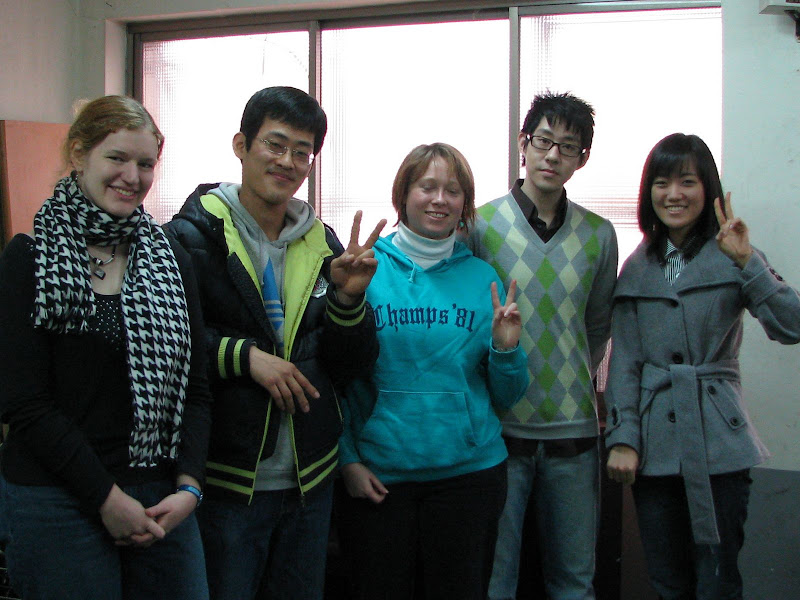 Most of our class, with the cute teacher(standing next to me). I realize this is a horribly unflattering photo of all of us, but I blame the fluorescent lights...
Instead of regular class with the Sogang texts, we wrote our New Year's resolutions (yes, in Korean). Then the cute teacher gave us Christmas cards, and we gave him chocolates. We got together with the beginner class and had a little graduation ceremony and pizza. I'm so proud! (Note: Also, as a public service announcement--since people have asked--the new round of classes at the YMCA begin January 12 at 11am. Get out at exit 14 of Banwoldong station and it's a little to the left on the second floor. Feel free to e-mail me for more info or if you need someone to meet you and show you where the place is.)
And Samantha told me that the beginner class doesn't understand our fascination with/eternal love for the teacher. But, after taking some photos of him, I can understand that. His hotness is so about mannerisms and personality and amazing brilliance as a teacher and only a little about physical appearance--as most of my prolonged Korean crushes seem to be.
Then on my way back home for Saturday taekwondo (which was awesome), I was distracted by a random dance show at the underground mall (Metro Center) around the Banwoldong station. I took some really awesome pictures of bellydancing and b-boys: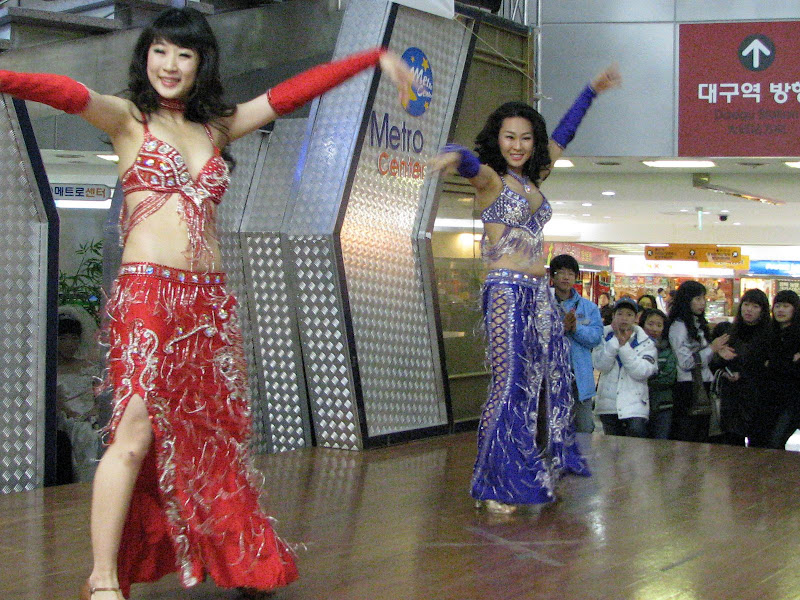 Bellydancing is such a craze here. These ladies were quite good (I've seen a range of talent at this point with the Korean bellydancing)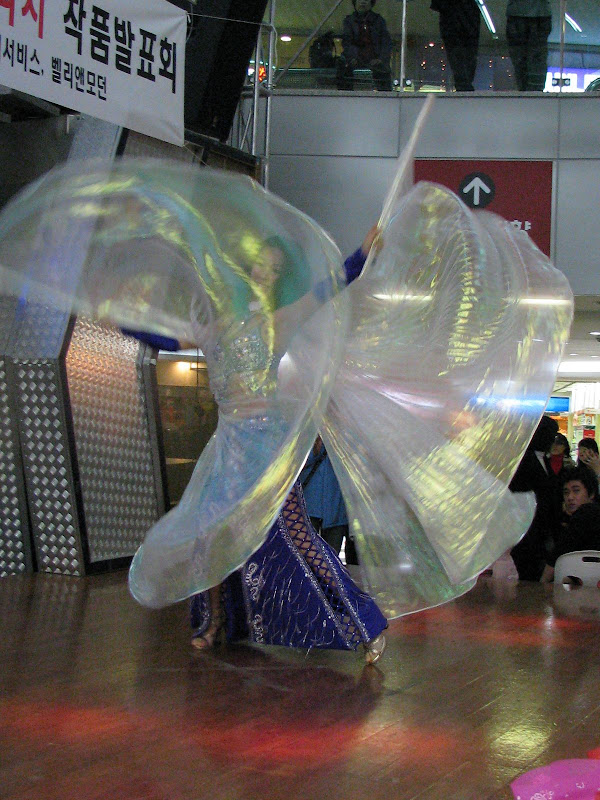 I love these floaty things that remind me of the ribbons from rhythm gymnastics...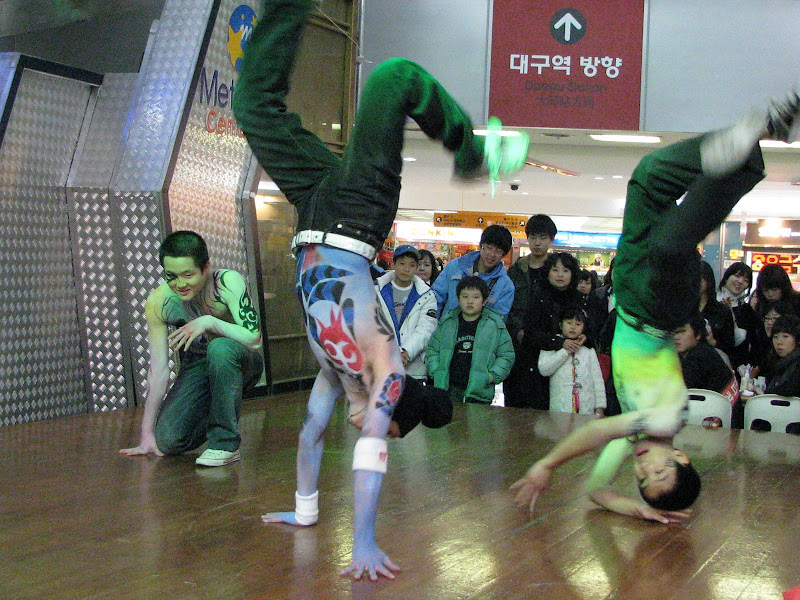 The body paint jobs on these guys were what first caught my eye...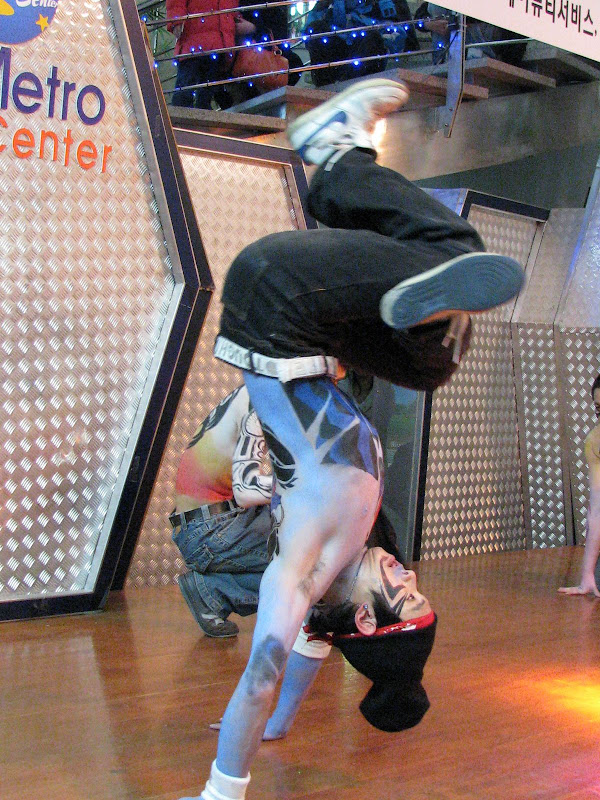 ...And then they started to do crazy, impossible-seeming dance moves. And even though they are probably 16, I think I'm in love.
I realized that as a photographer, I seem to have an obsession with photographing performances. Maybe it's my love for theater. At any rate, I'm pretty sure that the laws of gravity don't apply to b-boys, which you can see if you want to check out the full album:
Saturday TKD rocked again. I feel so good about being strong and healthy. And I really did start this post at the time it says, so I'm keeping it. Sorry about the lack of updating. It will be explained soon.