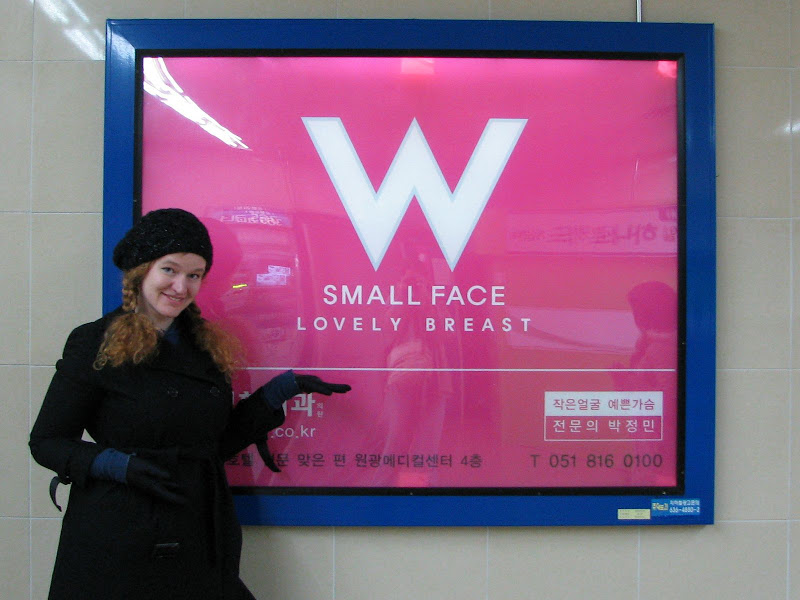 An ad for a plastic surgeon in Korea: Small Face, Lovely Breast
I am too tired right now to do full justice to the magnificence that was today. So the last 24 hours may warrant more than one blog entry. You see, today was election day in Korea, which is a national holiday. That means I had no work and no taekwondo today. So when my friend Sarah asked me to come downtown to celebrate her birthday, I readily agreed. The evening was made more entertaining when our local Busan celebrity who just can't seem to get enough of the 'gu
Rebecca
joined us at Commune's. Many silly occurrences happened before we wound up dropping it like it's hot at Frog. I ran into Yoshi there, which was awesome because I
hadn't seen him in a few weeks
and he's one of the few people who will keep up with my dancing.
Even though I had plans with Samantha (and Rebecca) to go to Busan at 10 am today, I still managed to stay out until 5:30 am. Yikes. Needless to say that Rebecca and I woke from our evening of revelry feeling substantially less fabulous than we usually are. But no worries--we recovered our awesome quickly.
We did KTX down to the city to the south (the first city besides Daegu I voyaged to
oh so long ago
...) and had a wonderful day that I will detail tomorrow when I have more energy for such things. But here is a quick photographic sample, as above, that will also explain why Korea makes me laugh so hard that my abs hurt at least as much from that as from the hours and hours of dancing with not enough sleep.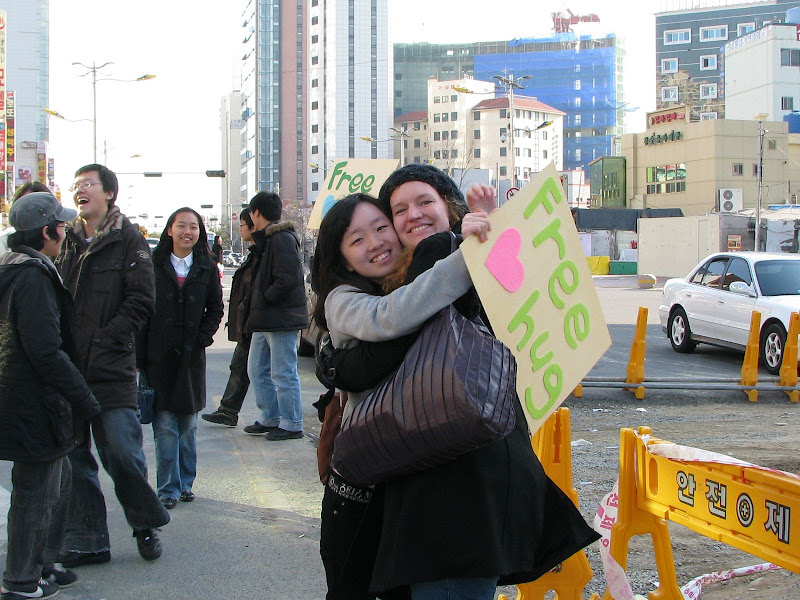 More Free Hugs people. I asked her (in Korean) why she was doing it, and she said "Mission" in English, although said yes when I asked in Korean, "For fun?" Who knows?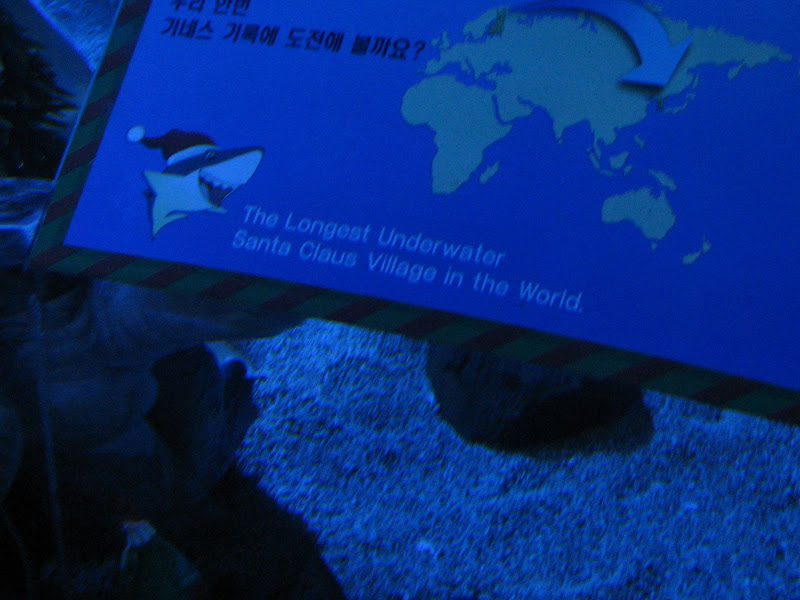 The Aquarium boasts "The Longest Underwater Santa Claus Village in the World." Now here are a people who know how to celebrate the holiday season... with drowning polar bears?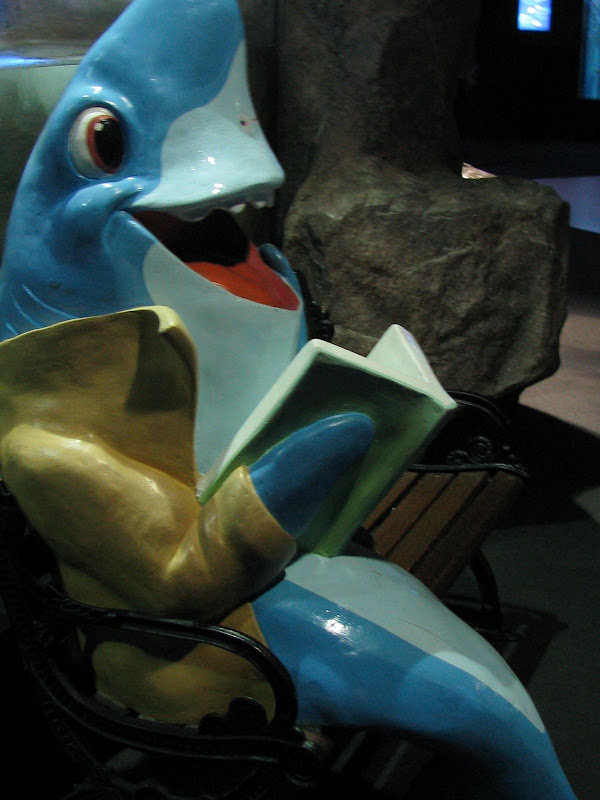 The literary shark... A kinder, nerdier cousin of the loan shark.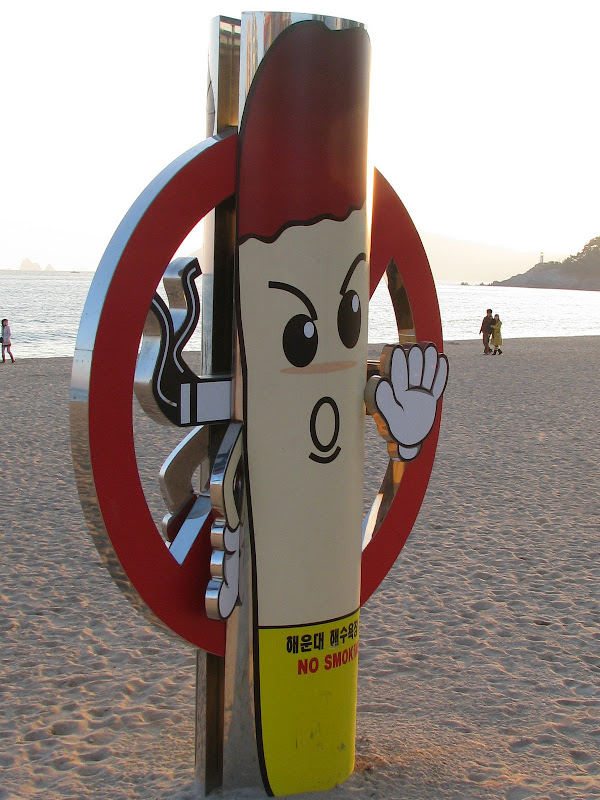 And I guarantee this is the cutest giant angry cigarette man you've ever seen. Am I wrong?
For a preview of what I will describe in tomorrow's entry, you can check out the album from today's trip taken off my husband a few hours ago:
And now to catch up on some much needed sleep. More tomorrow...