Today, Samantha and I went to the final day of the Andong Mask Festival and then to Hahoe Folk Village (a short trip outside Andong, but very worth the bus ride). Met up with Shelly and Rob on their crazy cool tour while in Hahoe. I bought some cool stuff and saw lots of awesome things and got a little bit of a sunburn. I am too tired for a complete update of today's events, so I will share with you my new friend: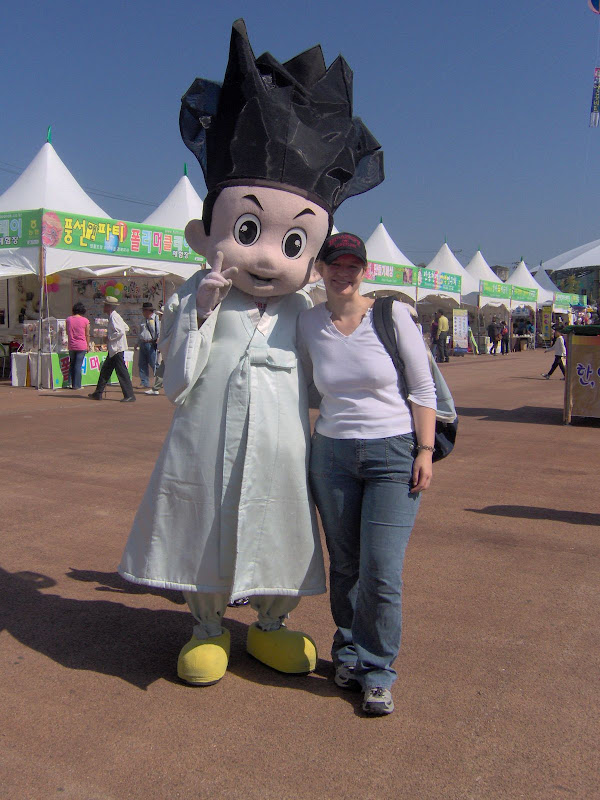 I have loaded the best pics from the festival onto a Picasa album for your perusal:
Unfortunately you will have to wait for the awesomeness of Hahoe (and oh boy is it worth waiting for!) because I am going to sleep now. Good night!